Willkommen beim Fromm Verlag
Fromm Verlag publishes books in the fields of religion, spirituality, Christian theology and life coaching.
Jetzt veröffentlichen
Der Fromm Verlag veröffentlicht Bücher mit religiösem Inhalt, wobei das Christentum im Mittelpunkt steht. Der Leser soll sich über unser sehr breit gefächertes Programm ein Bild davon machen, was "katholisch" und was "evangelisch" ist, was Glauben überhaupt bedeutet und welche Rolle die Kirche spielt. Es schreiben dazu Theologen, aber auch Laien. Wir reprinten Texte, die teils schon sehr alt und halb vergessen waren, aber wir veröffentlichen auch Manuskripte von Autoren, die noch nie zuvor in einem Verlag publiziert haben.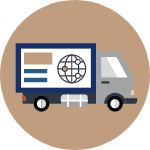 Weltweite Vermarktung
Profitieren Sie von den hervorragend ausgebauten Vertriebswegen und modernsten Marketingstrategien eines international agierenden Verlagshauses.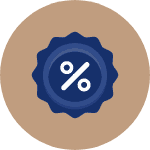 Autorenrabatt
Als Autor erhalten Sie ein elektronisches Freiexemplar Ihres Buches. Gedruckte Exemplare Ihres Titels bieten wir Ihnen zu einem exklusiven Vorzugspreis an. Bei uns werden Sie selbstverständlich nicht zu einer Mindestabnahme von Autorenexemplaren verpflichtet.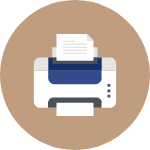 Print-to-Order
Unsere Bücher sind dauerhaft in einer Datenbank gespeichert und können jederzeit in der bestellten Menge gedruckt und versandt werden. Das Drucken auf Bestellung ist ein hochwertiges, innovatives und ökologisches Herstellungsverfahren.
Wir kooperieren mit den weltweit operierenden Distributoren Amazon und Lightning Source sowie mit lokalen Distributoren in derzeit bereits 40 Ländern. Unser gut ausgebautes Vertriebsnetz garantiert eine kontinuierliche und weltweite Vermarktung Ihres Buches.
Morebooks - Unser Partnershop
Die OmniScriptum-Gruppe verfügt über einen eigenen Affiliate-Shop. Durch MoreBooks! können unsere Autoren und unsere Vertriebspartner von speziellen Rabatten, Angeboten und Versandoptionen auf der ganzen Welt profitieren. MoreBooks! hat keine Grenzen, wir liefern weltweit!
Wir haben viele weitere Vertriebspartner weltweit.
Klicken Sie hier, um die vollständige Liste der Vertriebspartner zu sehen.
Was Autoren über uns sagen
"Ich war sehr zufrieden mit der hilfreichen Begleitung, einer Begleitung, die ich als "auf Augenhöhe" erfahren habe. Probleme, Bedenken, Ängste auf dem Werdeweg des Buches fanden klärenden Zuspruch und fachliche Antwort. Viele Dinge wurden für mich erledigt und bereits "präsentiert". Ich habe wohlwollende Aufnahme meines Buchentwurfes erlebt, seinen Inhalt. Und auch die Annahme meiner Vorlage im grafischen, drucktechnischen Sinne, also mein Layout. Um das von mir gewählte Coverfoto nehmen zu können, hat Frau Cretu bereitwillig mitgewirkt, es gut in den Rahmen der Fromm-Verlag-Coverstruktur einzubetten."
"Ich war sehr zufrieden. Es lief alles reibungslos. Meine Betreuerin aus Ihrem Verlag, Frau Cretu, war sehr zuvorkommend und hat immer sofort geantwortet, wenn ich Fragen hatte. Es gibt aus meiner Sicht nichts zu monieren."
"Ich bereue es nicht, der seinerzeitigen Einladung des Fromm-Verlages gefolgt zu sein! Vor allem habe ich Frau Inese Skucenkova zu danken, die meine Publikationen die ganze Zeit sehr kompetent und engagiert begleitet hat. Inzwischen habe ich – so Gott will – eine weitere Publikation ins Auge gefasst. Daraus ersehen Sie, wie ich den Fromm-Verlag schätze."
"Ich empfinde den Fromm-Verlag als eine unbedingt notwendige Brücke zwischen ("hoch")wissenschaftlichen Verlagen und Verlagen, deren Anspruch sich beschränkt auf den Abdruck von schönen Bildern, Bibelversen und Kurzandachten. Ich sehe in ihm genau die richtige Bühne für christliche Autodidakten, die sich ohne ein Theologiestudium den Weg zu einer überzeugenden Verkündigung erarbeitet haben. Verkündigungen, wie sie immer nötiger werden, wenn Bibeltexte mit Lebenserfahrungen aktuell und spannend gemacht und so vermittelt werden sollen."
"Ich bin mit dem Fromm Verlag sehr zufrieden, alles geht sehr korrekt zu, die Betreuung durch Frau Platonova lässt nichts zu wünschen übrig."
- Das war für die Ermöglichung des Anfangs (Tagebuch eines Landpfarrers ) das Angebot, das vom Fromm-Verlag an potentielle Kunden ausging. - dann vor allem der angenehme und hilfsbereite Kontkat mit der Autorenbetreuerin, schon früher und jetzt erst recht mit Frau Cristina Cretu. - Die Kosten der Produktion (bzw des Buch-Projekts kann ich nicht vergleichen bzw. bewerten. Zur Erreichung eines günstigen Handelspreises ist dann freilich einiges Geld "in die Hand zu nehmen". Aber vielleicht hält das den Vergleich mit anderen Verlagen gut aus..? - Die schnelle Produktion.
Unsere Spezialisten und Manager